This article will show you:
1. How to restrict shipping to only a select list of countries.
You need this because:
1. You do not want to ship to certain high risk countries.
2. You only want to ship to your own country.
Description
1. Log in to the administrator panel and select
"Shipping-->Allowable Countries"
.
2. Select the radio button at the top of the screen labelled
"Selected Countries"
and then choose the countries to ship to. Use the
"CTRL"
key to select multiple options. If a country is not selected shoppers from that country will be unable to register.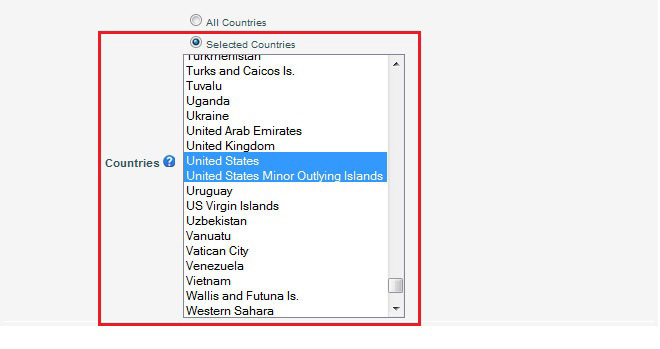 3. Select the
"Save changes"
button

*Make sure to create valid shipping methods for each country or enable a real time shipper that supports those countries. If there are no valid shipping methods at checkout the shopper will be unable to checkout.